Count on This Partnership
West Coast Companies & American Ag Systems
We don't trust our installation and plant construction to just anyone. Our strategic partnership with American Ag Systems has allowed us to confidentiality refer customers to an honest and reliable construction company that is familiar with our processing lines, and who can successfully install equipment to run at its optimum abilities.
Our partnership offers our customers a seamless transition between equipment purchase and installation execution.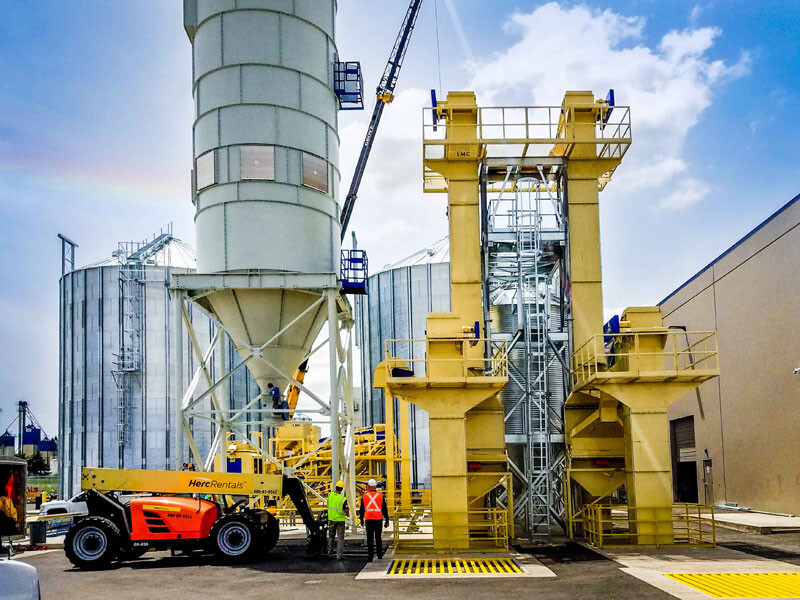 About American Ag Systems
Through the construction and expansion of industrial and agricultural processing facilities, American Ag Systems has been successfully helping our customers reach new commodity markets, increase production capacity and grow efficiency.
They also offer on-going preventative maintenance programs, single opportunity millwright services, and a 911 program.
Contact AAS
Processing Plant Design
Site Preparation
Concrete Slabs
Building Erection
Custom Metal Fabrication
Crane and Rigging Services
Equipment Stands
Spouting and Airline
Handrails, Catwalks, & Decking
Dust Control
Conveying
Packaging
Surge Bins and Feed Hoppers
Seed Cleaning
Feed Mixing/Handling
Fertilizer Mixing/Handling
Density Separators
Overlapping Bucket Elevators
Box/Tote Dumpers
Malsby/Airleg Split Bean Separators
Optical Sorting Installation
Grain Storage
Nut Processing Equipment
Nut Storage
Length Graders
Robotic Palletizing
Vibratory Seed Treaters
American Ag Systems offers the following for bagging scales, seed cleaners, bucket elevators, conveyors, heat sealers, dust systems, etc.:
Machine repair
Increased efficiencies diagnostics
Preventative maintenance & inspection
Installation & removal
Calibration
Breakdown repair
General diagnosis
Production line assembly
Rebuilds
Unexpected breakdowns?
Even on the weekend and after 5pm, American Ag Systems can cover you to ensure your production continues with minimum interruption.