Here at West Coast Companies we have an amazing team of sales representatives that have a vast knowledge of the agricultural processing industry. Nevertheless, our reps also have remarkable interests and talents that go far beyond their agricultural experience.
Josh Wells, our Oregon sales representative's passion for finding the right piece of processing, handling, packaging, and storage equipment for his customers is recognized across the board with those he works with. His passion for helping people goes far beyond his everyday happenings at West Coast Companies. So far in fact that it has him traveling to the other side of the world.
Recently Josh and his wife, Rebecca, along with additional members of their Salem Alliance Church, traveled to Berlin and Jordan to work with Syrian refugees, and to host a retreat for international workers. While in Berlin, they assisted refugees with the English language via structured classes as well as fun interactions such as "family game night" and women's teas. In addition, they worked with refugees in acclimating to their new life within a Western society.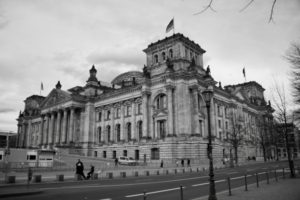 While in Jordan, they brought supplies to the long-term international workers from the Alliance Church. Josh assisted his wife (who is a grade school coordinator at Salem Alliance Church) in leading a program for the children of the international
workers. This allowed the workers time to fellowship, perform team building exercises, and to have downtime without children. Through their service, the international works have been able to focus their efforts on assisting local families find loved ones lost to human trafficking as well as helping families exiting the country for a better future.
Some interesting finds Josh came across during his travel in Jordan included vast acres of greenhouses which support a wide variety of the countries agricultural products. In addition, he even found an agricultural packaging and bagging operation.
Josh's trip to Berlin & Jordan was without a doubt memorable and impactful. Assisting those in need is certainly an area he excels in life, both personally and professionally. We truly appreciate having him on our team and are excited to see where his travels take him next.